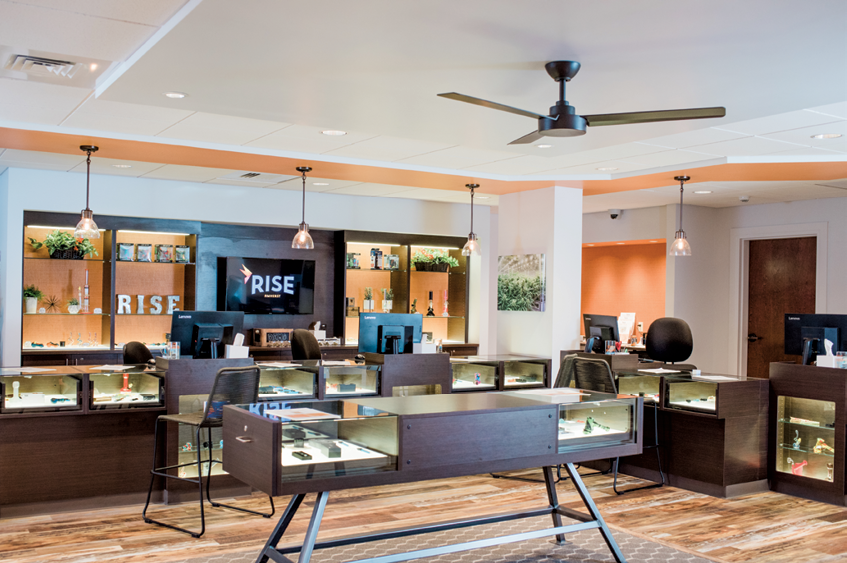 ---
Deals:
---
Ways to save:
Popcorn buds, as the name implies, are buds just about or a little smaller than popcorn. These are usually B-grade buds that don't have the bag appeal of large, lustrous A-grade nugs. Same Great Flower in a Smaller Size. Popcorn buds at Rise are very limited. Visit Rise online every morning before 10 AM to order online.
---
---
At Rise we offer high-quality, thoughtful cannabis products from a select list of trusted vendors. Our Cannasseurs are dedicated to providing the utmost care and attention to our patients, guests, friends and family as we strive to make everything around us better. From patient to community to planet - our sights and standards are always set high. We believe you have a right to wellness, balance, and living vibrantly. And we believe you deserve a dedicated partner to support you in that journey.
Brought to you by Green Thumb Industries with dispensaries in several states.
Dispensaries in Dearfield Beach, Oviedo, West Palm Beach, Pinellas Park, Bonita Springs, and Hallandale Beach with plans to open more than 20 in the next few years.
Their flower is in the top 3 in Florida, awesome strains and variety.
 Vape line called Rhythm comes in 300mg, 500mg and 1000mg cartridges with different strains available
 Great line of tinctures called Feel with different ratios.
Brands: Rhythm, Feel, Dr.Dabber, Evolved D.