Lake Mary
Medical Marijuana Doctor
Although Lake Mary's beginning dates back to the 19th century, the City did not incorporate until August 7, 1973. Named after the wife of a minister who settled on the northern shores of the lake, Lake Mary started as a village of two tiny settlements called Bent's Station and Belle Fontaine.
The City began primarily as a citrus-based agricultural community. In the early seventies, as the Disney development surge pushed northward, Lake Mary began to transform into a semi-rural bedroom community serving Orlando. During the late eighties and early nineties the City experienced tremendous growth in residential development as well as an economic development center with hundreds of thousands of square feet of office, retail and industrial uses.
We see patients out of this location only on Wednesday's from 10am-4pm  and by appointment only.  Our office is conveniently  located on 917 Rinehart Rd. Right across from the new ER and easily accessible from the I-4 road. Once in the building, go up to the 2nd floor and enter the 1st door on the Left (#2061).  To become a patient complete our free screening evaluation and book your appointment online.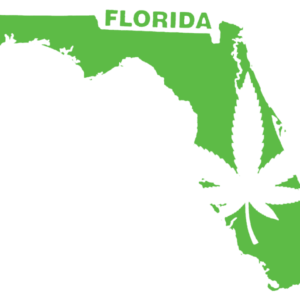 On June 16, 2014, Florida became the 22nd state to legalize access to medical marijuana when Governor Rick Scott signed the Compassionate Medical Cannabis Act of 2014. Patients suffering from cancer, epilepsy, chronic seizures, or muscle spasms could use low-tetrahydrocannabinol (THC) cannabis products prescribed by a licensed doctor. Doctors and patients had to register on the Compassionate Use Registry, an online database maintained by the Florida Department of Health. The governor also signed Senate Bill 1700, to protect the privacy of doctors prescribing low-THC marijuana and their patients.
The Florida Right to Medical Marijuana Initiative, Amendment 2 was placed on the ballot in November, 2014, but failed to win the required 60% majority of votes. The publicity surrounding this defeat helped to change the public attitude towards medical marijuana.
In March, 2016, State Bill 307 expanded access to full-strength medical marijuana to terminally ill patients who were determined by two doctors to have less than a year to live.
In November of 2016, 71% of Florida voters approved the Florida Medical Marijuana Legalization Initiative, also known as Amendment 2.
A special legislative session in June, 2017, passed Senate Bill 8A (SB 8A), the Medical Use of Marijuana Act  to implement rules for making medical marijuana available to Floridians. The Florida Department of Health established the Office of Medical Marijuana Use to implement these rules, and changed the name of the Compassionate Use Registry to the Medical Marijuana Use Registry.
Not sure if you qualify?
Complete our free screening evaluation
Are You Ready?
Learn more about medical cannabis!
What Are You Waiting for?
Schedule an appointment now!